Welcome and congratulations on taking the first step on your journey to wellness!
---
You are not alone…
Over 10 million people suffer from TMJ disorder in America and millions more all over the world.
---
Your Roadmap to TMJ Health
How to Navigate Your Way through TMJ disorder with a Comprehensive Approach to Healing
---
Written by a husband and wife team who have a unique perspective on TMJ disorder. One is a person living with TMJD and the other is a dentist.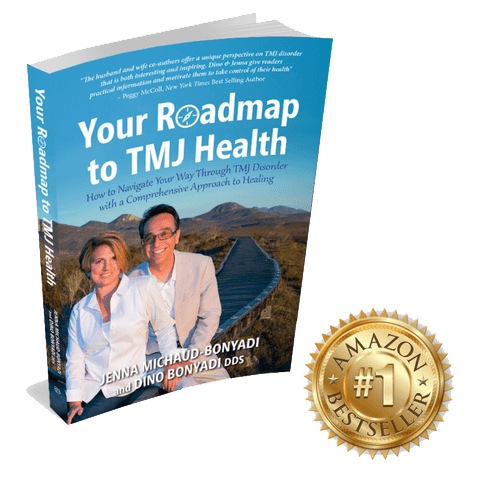 ---
Why you need a "Roadmap to TMJ Health".
We know how confusing, frustrating, and overwhelming it can be to find treatment that helps you. We know because we have experienced it first hand from both sides, as the doctor and as the patient. Many people with TMJD live in chronic pain cycles that greatly impact their lives. The anxiety and stress caused by TMJ disorder can make it extremely difficult to plan and follow through with actions to support TMJ health and overall wellness. Add to that the feelings of being alone, that no one understands what you are going through, that can lead to severe depression. We created this book to lead you out of despair and into a place of empowerment.
This book is intended as a guide to help you navigate the often rough and bumpy road of TMJD . First, by inspiring you to have hope for improved quality of life. Second, by motivating you to take action and assisting you in surrounding yourself with a Circle of Wellness. Third, by giving you the tools to do so.
It is our desire to provide a guide that helps you create a custom roadmap to TMJ health. With a roadmap in hand, we feel you can greatly improve your results and chances for improved quality of life. Additionally, we hope to help you avoid some of the obstacles and pitfalls along the way.
---
---
Already have the book? Claim your free gifts!
---
A little about the authors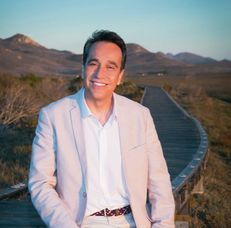 Dino Bonyadi, DDS has been practicing general dentistry since graduating from the University of Southern California School of Dentistry in 1992. The creativity and artistry he brings to his dentistry extends to all areas of his life. Dino's adventurous spirit led him to take a sabbatical from his Los Angeles area practice in 2003 when he and his wife, Jenna moved to a rural and remote but dramatic California canyon. This experience led to huge personal and professional growth as he practiced dentistry in a variety of settings and re-invented his way of life. His love of learning motivates him to constantly pursue continuing education in all areas of dentistry with a special interest in TMJD and chronic pain. Dino is inspired by nature and has always enjoyed being outdoors whether it's camping, fishing, and boating or gardening. He was at one time the largest grower in the U.S. of a rare fruit called medlar. Now he tends an orchard of heirloom figs when he is not giving five-star care to his patients in his California Central Coast private practice.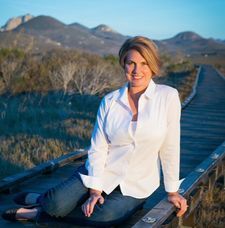 Jenna Michaud-Bonyadi is passionate about helping improve the lives of others. Her degree in Anthropology from California State University at Northridge was sparked by her combined interests in life sciences, humanity, and storytelling. Jenna has worked in several fields from English tutor to real estate broker. An avid reader with a love of writing from a young age, Jenna is excited to be finally fulfilling her life's purpose. She is blessed to have been born and raised in South Florida by a family of women who taught her to appreciate the beauty in life and who instilled in her a love of reading and encouraged her to write. Jenna currently lives on the beautiful Central Coast of California with her husband, best friend, and partner Dino Bonyadi, DDS. They share their lives with a very large family of animals. Jenna's next book titled Unleash Your Inner Unicorn leads readers on a journey to re-discover the magic within all of us.
---
Order Your Copy Now
Problems ordering or have a question? Send an email to [email protected]
What people are saying…