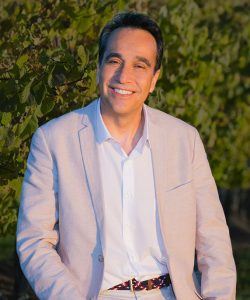 Dino Bonyadi, DDS
Dr. Dino Bonyadi enjoys all aspects of general dentistry. He feels that a general dentist should be able to serve all members of your family. He is experienced in cosmetic procedures and up to date with the latest technology to provide you and your family with a beautiful healthy smile. View the Before & After Gallery to see examples of Dr. Bonyadi's work with his actual patients. Patients often comment on how he explains dentistry to them in a way they can understand, empowering them to be a part of the process.
Dr. Bonyadi's philosophy is one of quality over quantity. He believes in treating each person as an individual and doing things right the first time. Appointments in our office are reserved for one patient at a time because Dr. Bonyadi and the entire team take the time to give you individual attention. Dr. Bonyadi is interested in building long-term relationships and is dedicated to providing dental work that will last long, too.
Chronic pain of the head and neck is a special interest that Dr. Bonyadi is very passionate about because he is a survivor of cluster headaches. It is one of the reasons he started the Healing Center within his practice to help relieve people from headaches, neck pain, TMJ related symptoms, and other head and neck dysfunction. Learn more about how Dr. Bonyadi uses non-invasive, non-surgical methods to heal these issues here.
Education and Background
Dr. Dino Bonyadi earned his Doctoral of Dental Surgery from the University of Southern California, School of Dentistry in 1992 after graduating with a BA in biology from California State University, Northridge.
He then practiced 11 years of family dentistry in the Los Angeles cities of Burbank and Glendale. After building that dental practice from the ground up straight out of dental school, Dr. Dino Bonyadi decided to take a sabbatical from private practice and followed his dream of developing a rare fruit orchard (medlar) in Kern county.
During his sabbatical, Dr. Bonyadi spent seven years exploring different modes of practice in various dental offices and gaining knowledge on the latest technology in dentistry. The experience gained during this time was integral in shaping his current practice as it allowed him to observe and participate in divergent perspectives on dentistry. Dr. Bonyadi was able to evaluate and see firsthand how different types of dental insurance (such as PPO, HMO, etc.) impact patient care. He was also able to compare and contrast high-tech multi-doctor dental offices with low-tech rural solo practitioners.
Dr. Bonyadi took something valuable away from every experience he had as a dentist and has combined them in his current dental practice here in Santa Maria.
Personal Interests
When he is not brightening smiles, Dr. Dino enjoys fishing, boating, horseback riding, vegetable gardening, and spending time with his wife, Jenna, and their many pets.
Dr. Dino and his wife are avid animal lovers and enjoy all the outdoor activities Santa Maria and California's Central Coast has to offer.
They are also the co-authors of Your Roadmap to TMJ Health, how to navigate your way through TMJ disorder with a comprehensive approach to healing. Available on Amazon.
---
Meet Our Team
Our friendly team is excited to meet you! We do our best to make visiting the dentist as comfortable and relaxing as possible. Give us a call at 805-925-7343 to schedule an appointment with Dr. Bonyadi, schedule an office tour or learn more about our dental services in Santa Maria, California. We look forward to meeting you soon!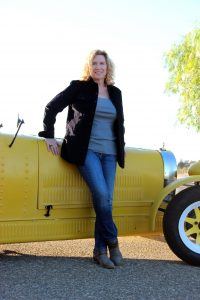 Crystal — Office Manager
Crystal is our awesome office manager. She started her career in dentistry as a registered dental assistant (RDA) in 1987. In addition to her dental office management skills, Crystal also has several years of experience in tech support for dental office management software that is very helpful for a high-tech office like ours. She moved to Pismo Beach in 2010, which fulfilled a long-time dream of living near the ocean. She loves spending time on the beach, hiking the many trails around the area and everything else the central coast has to offer. Crystal has a daughter, who was a successful teacher and is now attending medical school.
---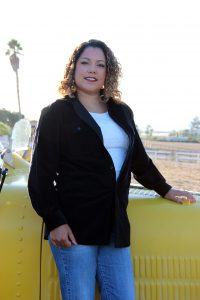 Sonyia — Scheduling Coordinator
Sonyia loves giving great service to our patients. She is always friendly and professional. With a background in dental office and medical center administration, she will confidently assist you with scheduling appointments as well as handling financial and insurance questions.
---
Mireya — Dental Hygienist
I have been so blessed! God showed me what he wanted me to do and where he wanted me to be. I absolutely love my job! I have made my patients and my team at work part of my family. I am proud of my career as a hygienist. I work two days a week for the best dentist! He always tries his best to take care of all his patients and team members. He allows us the equipment we need. I am proud to have a dentist that is innovative and puts quality, integrity, professionalism and patient comfort first.
---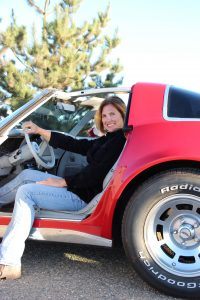 Jenna — Business Manager
Jenna Michaud-Bonyadi is Dr. Dino's wife and helps him with much of the behind-the-scenes business so Dr. Dino can dedicate his time to treating his patients. You may see her in the office, but she usually has her head in a computer working on projects for the practice.
Jenna is also a writer and author of the book Your Roadmap to TMJ Health, co-authored by Dino Bonyadi, DDS.
---
Jenny — Dental Assistant
Jenny is an excellent chairside dental assistant who is very dedicated to her profession. She has great attention to detail and is a caring member of our back office team. She is always learning something new and her goal is to become a dental hygienist. We are fortunate to have such a professional and responsible dental assistant in our office!
---
Johana — Dental Assistant
Johana was born and raised in Santa Maria and has been in the dental profession for most of her adult life. She is great at making patients comfortable, helping the back office run smoothly and loves receiveing compliments from patients daily. We are so happy to have her on our team!